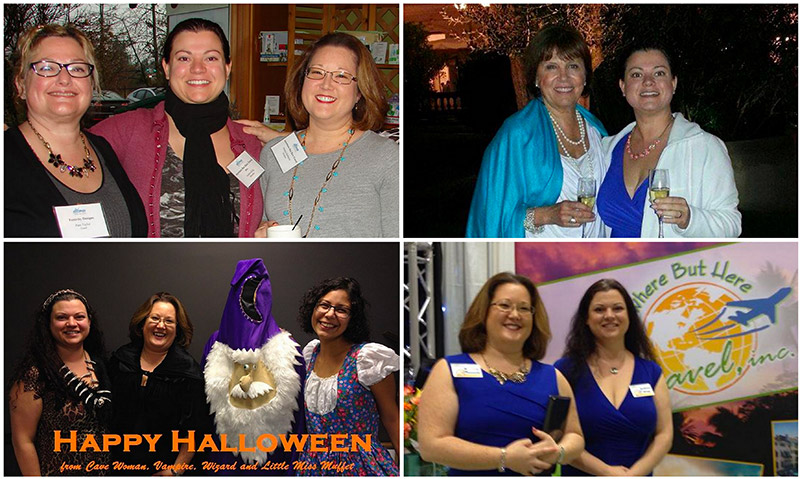 It was very hard to narrow it down to just the top 5 because there are so many reasons why we are awesome! Here goes…
1) Educated & Personal Experience. We have over 50 years of travel experience collectively. We love to travel and that is why we do what we do! Many times our agents have personally visited the destinations you want to travel to. We also work closely with our partners who have personal experience so if we haven't been to a destination, it is just a phone call away to find someone who has. Our agents are continually educating themselves by attending seminars, workshops, webinars, and other continuing education opportunities. We work hard at educating ourselves so we can provide you with the best vacation possible!
2) We Have Clout. We develop great relationships with our partners and they want to make sure we are happy because we purchase travel from them everyday compared to the average consumer who only travels once or twice a year. We can get additional room upgrades, welcome gifts, resort credits, access to additional inventory and more.
3) Your Travel Advocate. We hope that nothing ever goes wrong on your trip but just in case it does we are there for you 24/7! We can help arrange alternate travel when you miss your connecting flight or get you a new hotel room when yours has a toilet that won't flush. Also, remember that we have clout? That also means that when you are trying to resolve a problem and not getting a resolution, we can step in because they will listen to us. We book a lot of travel so they don't want us to suddenly find another partner to purchase travel from.
4) Time & Cost Savings. Many times, our services are free or low cost especially when you consider all the benefits of working with a travel agent. We can also price match trips you find online but when you book them with us you still get our amazing services! Our agents are also in the know when it comes to deals so we can always be on the lookout for you. We save you many hours of time researching your perfect vacation so we can take the stress out of the travel planning and you can just enjoy your trip.
5) Mutually Beneficial Relationship. We pride ourselves on great customer service! We have a perfect record with the Better Business Bureau and a 5 star rating on Yelp. Our job is to discover what you like and dislike so we can find a travel experience that best matches you! It may take a little longer so we can get to know you but once we do, we can make sure every trip you take going forward is tailor made for you. Travel may be your biggest discretionary spending, along with your limited time, so you want to make sure it's done right.