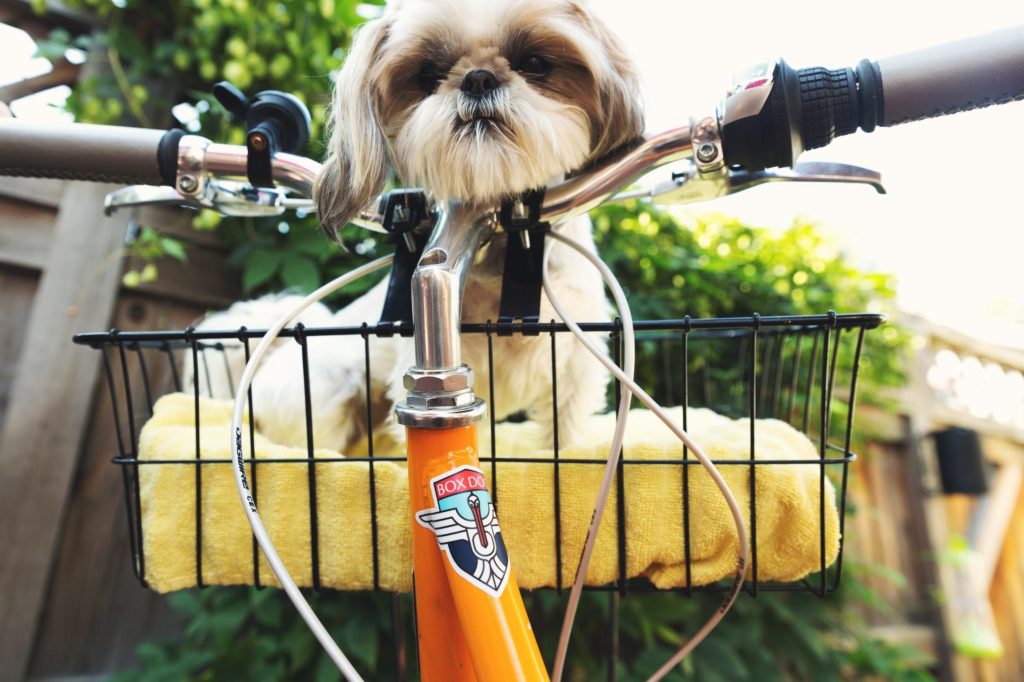 Image via Unsplash
Nothing beats coming home to a dog that's always happy to see you, but your relationship with your dog shouldn't be limited to the home front. Seattle is full of fun places you can bring your pet, from bark parks to breweries. Here are some of the best.
Coffee Shops & Cafés
BARK Espresso
Need to escape the drizzle while out for a morning walk with your pup? Pop into BARK Espresso, a neighborhood coffee shop with a separate indoor seating area just for dogs and their owners.
C&P Coffee
Wander to the West Side for a warm drink in this cozy coffeehouse situated in a Craftsman bungalow. Dogs are officially allowed on C&P Coffee's dog-friendly patio, but you may spot a pooch or two lounging in the sunbeams inside.
Caffé Vita
Although they've expanded throughout the Pacific Northwest and beyond, Caffé Vita got its start in Seattle, and it shows in their dog-friendly demeanor. It's not uncommon to find a bin of dog treats at the counter, and the coffee shop even started its own dog-friendly hashtag, #dogsofvita.
Just remember, dog-friendly or not, it's important to always practice good dog etiquette. Here's how:
Restaurants & Breweries
Norm's Eatery & Ale House
You're not a true Seattle dog lover if you haven't dined at Norm's Eatery and Ale House. Dogs are welcome to sit inside at this Fremont eatery where a dog perched on a stool of its own isn't an uncommon sight.
Belltown Pub
Inside of Belltown Pub is a dog-friendly atmosphere any day of the week. Just ask if your pup is welcome. Dogs can nibble on gourmet treats at a discount while their owners nosh on comfort food done right.
Fremont Brewery
Dogs are welcome inside and out at Fremont Brewery, and while you won't be able to order dinner with your drinks, patrons are welcomed to bring their own snacks or order delivery from a nearby eatery.
Parks & Dog Parks
Magnuson Park Off-Leash Area
There's no question that Magnuson Park has the most popular dog park in the city. And with 8.6 acres and the shore of Lake Washington to splash around in, as well as a separate area for small and shy dogs, it's no mystery why.
Golden Gardens Park
After letting Fido romp in the 1-acre off-leash area at this park in the Ballard neighborhood, owners can grab the leash and walk the 3.2 miles of trail to take in Golden Gardens' spectacular Puget Sound views.
Marymoor Dog Park
A trip 20 minutes outside of Seattle to check out the Marymoor Dog Park in Redmond is more than worth it. With 40 acres that includes woods, beaches, and a river, this park is endless fun for you and your dog.
Seattle is an awesome city to be a dog owner (and a dog!) and as long as you have a leash, you can go just about anywhere with your pooch. And for the locations you go that don't happen to be dog-friendly, there are other great options for your furry friend. Consider hiring a local dog walker or dog sitter to take great care of your pup for the day. Then return home to a dog who's happy to see you and eager to cover you in dog kisses!
---
This blog post was written by Aurora James. She believes there are no bad dogs. She created DogEtiquette.info to share her dog training tips and advice to dog owners everywhere. Also, this blog post has been approved by the Anywhere But Here Travel mascots, Isabelle & Linus!