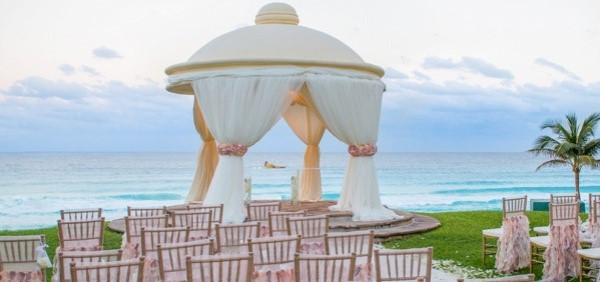 The perfect wedding is made of a million details. Even thinking of having the wedding in another country might seem like an impossible dream. Fortunately, we specialize in making the impossible a reality. There are so many details associated with having a wedding. There are invitations, guests, band, cake, rehearsal dinner and so much more. The list goes on and on. Add to that the idea of having it in another country and it starts to border on the impossible. Fortunately, we specialize in making the impossible a reality.
No matter what size your wedding party and no matter what country you wish to have the blessed event, we can make all the arrangements for you. We have travel consultants with a deep, personal understanding of most areas around the world. The personalized wedding package we put together for you will include accommodations suited to you – a quaint B&B, luxurious resort or maybe a seaside villa. We will find the perfect locations for your intimate dinners as well all the group gatherings. We will take you where you want to go and be your advocate along the way.
Our travel specialist will work directly with a wedding planner local to the country hosting your event. Every detail will be attended to from the time your group boards the plane to the day you return from your honeymoon. We'll even help with getting the marriage license. No detail is too small and we can give you stress-free destination wedding of your dreams.
Your Personalized Wedding Package Includes:
• Scheduled air travel with staggered departure dates to suit varying schedules
• Distinct accommodations all in one location or multiple, personalized settings
• Reservations and planning for large events and intimate private dining
• Coordinate with wedding planner, caterer and event staff
• Facilitate local licensing requirements