Any one of our Travel Specialists will be able to put together for you a travel experience created just for you. Spend a few minutes answering some simple questions about what you like to do and what you'd like to see. We present a few different vacation packages based your answers, customized to your specific needs. This is not a generic package that's sold to thousands of other tourists. This is a vacation made just for you. Once you have a destination and a timeline established, we will take care of everything else.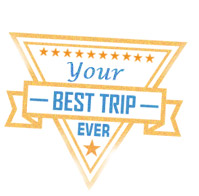 These are just some of the services we provide in creating a vacation just for you. We will offer choices based on our personal experience, making all necessary reservations and arrangements so that all you have to do is enjoy yourself.
Travel Arrangements
Hotel Accommodations
Dining Reservations
Activities
Excursions
Anywhere But Here Travel makes it personal. A vacation made just for you.
Contact us so we can get started working on your travel planning.