United Kingdom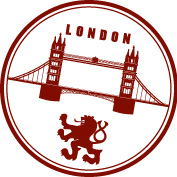 A visit to the United Kingdom and Ireland is like going back in history. Not the kind of history that's dull and dusty. This is history you can lay your hands on. History you can live and feel. Visit the sites of the legend of King Arthur, Shakespeare's sonnets and the palaces of royals. Traveling through Great Britain, Scotland and Ireland you can see their similarities. You can also see that each is a uniquely special place all its own.
We landed in London, one of the largest cities on the planet and very unlike the rest of Great Britain. For within this city is a mass of humanity matched only by New York City. There are certainly plenty of tourist landmarks to visit. We saw the Tower of London, the National Gallery and Camden Market before leaving for greener pastures.
Oxford
Just north of London is Oxford, one of the world's most famous university cities. It is steeped in history and studded with grand buildings, yet thanks to the student population, feels like a typical college town. The college's honey-colored buildings wrap around tranquil courtyards. The countryside of the UK is charming, with stonewalls, sheep-lined pastures and an occasional castle. Not something you see every day, unless you live here.
Manchester
The trip to Manchester was quite scenic, with many small stops along the way. Even accounting for northern bluster, the uncrowned capital of the north, Manchester, is well deserving of the title. It is a unique and impressive combination of rich history and modern technology. It was easy to explore its myriad of museums and galleries. However, while history makes the city interesting, the nightlife makes Manchester fun. You could easily dine, drink and dance yourself into happy oblivion. Our travel agent, Virginia, recommended a place called Britons Protection, a local pub famous for their choices of whisky – over 300 different kinds. This traditional English pub had a cozy atmosphere and delicious home-cooked meals. It was the perfect place to spend a cool British evening. While we were in Manchester we stayed at a hotel in the heart of the city, A Bode Manchester (another find by Phillip). This is a splendid 19th-century building with elegant, modern styling. Our room was delightfully luxurious with a large comfy bed, monsoon shower, and a massive bathroom. Thanks, Virginia!
Scotland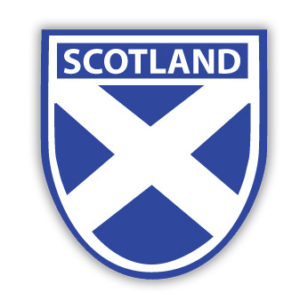 On to Scotland, our first stop was Edinburgh, a city that begs to be explored. I found this city to be more like a small village. It was filled with quirky nooks that made me want to walk just a little bit further. Every corner revealed sudden views, green sunlit hills, a glimpse of rust-red crags, and a blue flash of distant sea. But there's more to Edinburgh than just sightseeing. We found all kinds of interesting shops, as well as a vast array of pubs to enjoy.
Scotland's biggest city, Glasgow, has evolved over the last couple of decades to become one of Britain's most intriguing metropolises. At first glance, this seemed like a stodgy old city with Victorian buildings and legacies of manufacturing wealth. My travel agent, Shawn, raved about the place so I felt I needed to see it. She was very right. We found stylish bars, top-notch restaurants, hedonistic clubs and one of Britain's best live music scenes. The place's sheer vitality is gloriously infectious. Glasgow during the day wasn't too shabby either. With a wealth of shopping, museums and galleries there was always something to see. The Glasgow Cathedral stands out the most with its rare timelessness. The dark, imposing interior conjures up medieval might and sent shivers down my spine. It's a shining example of Gothic architecture. Most of the current buildings dated back to the 15th century.
Ireland
Ireland is a small country with a big reputation, featuring breathtaking landscapes and fascinating, friendly people. This land is both modern and old-world. We chose to stay at a B&B, a short walk from Killarney Town centre and close to lakes, mountains and historical sites in Killarney's National Park. We enjoyed a luxurious king-size bed in a large room overlooking the river. Everyone we met was both unique and entertaining. We hated to leave.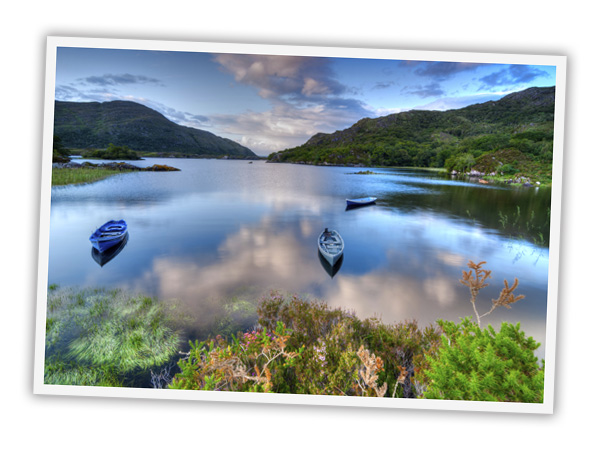 Dublin might not seem as sexy or as sultry as other European capitals, but it is. I was amazed at how much personality was packed into the biggest city in Ireland. Garrulous, amiable and witty, Dubliners at their ease are the greatest hosts of all, a charismatic bunch whose soul and sociability are so compelling and infectious you might not ever want to leave. We couldn't leave without first visiting a castle. Malahide Castle was a good place to start. Despite the vicissitudes of Irish history, the original owners, the Talbot family managed to keep the castle under its control from 1185 to 1976. The castle is packed with furniture and paintings, highlighted by a 16th-century oak room with decorative carvings and the medieval Great Hall complete with family portraits, a minstrel's gallery and a painting of the Battle of the Boyne. Then there's the ghost, Puck, said to have last appeared in 1975.
Often passed through on the way to someplace else, the Midlands of Ireland are brimming with lush green pastoral landscapes, stately homes, archaeological treasures and sleepy towns. We got lost twice getting to "someplace else", finding ourselves on twisting back roads and stumbling on quaint local shops, garages and post offices that have changed very little in decades. It's refreshingly free of tour buses and souvenir stalls. Well worth at least a pause in your journeys. A place worth getting lost in.
The United Kingdom, Ireland and Scotland are rich with character, as well as history. Go there thinking you will get a history lesson and come away knowing that history is just a small part of this delightful region.