The Big Island
The first thing I noticed when we landed on the "Big Island" of Hawaii was the black lava rock. It made me realize that this group of islands would not exist if not for massive volcanic eruptions millions of years ago. Grown up from that rich volcanic rock is a lush green paradise that's become one of the most popular vacation spots in the world.
The Big Island, which is as large as the other Hawaiian islands combined, is home to eight of the world's 13 climate zones. It's amazing the diversity of climate here – Mars-like lava deserts, emerald jungle, lush valleys, sandy beaches, and even snowcapped mountains. It really doesn't matter where you stay because you won't be staying in there for long. There's simply too much to do outside and that's just what we did.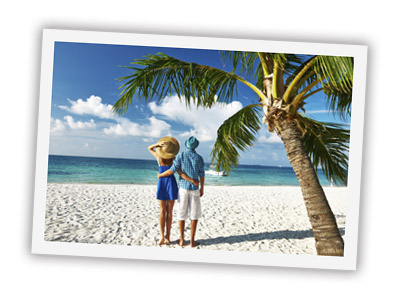 We did a lot of casual hiking (more like fast walking). One that stood out the most was Kilauea Iki Trail. Beginning at the Kilauea Iki Overlook parking lot off Crater Rim Drive, this 4-mile, clockwise loop took us through a jaw-dropping microcosm of the park. It quickly descends 400ft through what seemed like a fairy tale forest. We then cut across mile-wide Kilauea Iki crater. Wow. Like the surface of the Moon with scattered vents lacing the crater's surface with ethereal steam plumes.
When you come to the Island of Hawaii I would not recommend island hopping. There is plenty to enjoy on each of the islands. We really enjoyed our stay on Hawaii, the biggest island, but felt we should also visit another. So we went to one of the smallest –  Moloka'i.
Molokaʻi
Molokaʻi is recognized as the 'most Hawaiian' of the islands, with more than 50% of the residents at least part Native Hawaiian. It is also the least travelled by tourists simply because there isn't much here, except indigenous culture, delicious island cuisine and delightful Hawaiian hospitality. Molokaʻi is really two places. In the west there's the dry and gently rolling Hoʻolehua Plains, which stretch from the remote and rare sand dunes of Moʻomomi Beach to the former plantation town and current coffee-growing center of Kualapuʻu. To the east, the terrain rises sharply to the misty, ancient forests of Kamakou. We rented a car and took a drive recommended by our agent, Virginia, who had visited the year before. We traveled from Kualapuʻu up Hwy 470 to Palaʻau State Park, finding Kalaupapa Overlook. It ended at one of the island's most captivating views. We stood in amazement. Who needs a frenzied nightlife and lots of tourist excursions when you've got this.
Hawaii is a very popular place for many people to vacation. This, like the Grand Canyon, is a place you really should see. It is a natural wonder you can't really appreciate until you are there. Breathe the air, feel the surf, enjoy Island time.