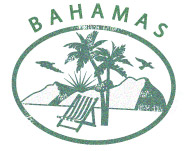 Nothing says beach getaway like the Carribean. The strand of islands scattered across the Carribean Sea, including the Bahamas, Caymans and Bermuda, have long been a popular destination for families, famous people and famished sun worshipers. Our travel agent, Andrea, planned an exciting trip through the heart of the Carribean, giving us a true taste of island life.
Jamaica
We began our excursion in Jamaica, seemingly the center of Caribbean clichés. Vast and popular Jamaica offers posh resorts and hotels with a distinct urban culture. I absolutely adored the spicy food, spicy music and spicy people. We stayed at a place called the Mount Edge Guest House. I'm not sure how my travel agent found it. Thanks, Shawn! The wooden buildings are perched on a hillside in the Blue Mountains, 3500 ft above sea level. It was like living in a tree house.

Grand Cayman is a little like South Florida with less traffic. It offers all kinds of luxury resorts, upscale shopping malls and the tax shelters, which have driven most of the commercial development. It's about as U.S. as it gets in the Carribean. We got away from the crowded commercialism by visiting tiny Cayman Brac and Little Cayman, where iguanas outnumber humans. Cayman Brac, named after the 'brac' or 'bluff' that makes up much of this wedge of an island, is the most easterly of the other Cayman Islands and most different. This little piece of paradise is as it was thousands of years ago. There were a few places to eat on the small island including Bucky's Café, which we stumbled on by accident. The cheerful waiter (I still can't pronounce his name) provided all the entertainment we needed as we feasted on Bucky's West Indian buffet, which seemed to be the "crowd" favorite.
US Virgin Islands
Next stop was the US Virgin Islands, the Caribbean ideal for many Americans. Rich with all the comforts of home, it's a sure-thing vacation getaway, even if you don't really get away. The island of St Thomas is quite commercial. We didn't stay there.  My agent, Andrea, convinced us to stay on St John and I'm glad she did. Two-thirds of St John is a protected national park, with gnarled trees and spiky cacti spilling over its edges. There are no airports or cruise-ship docks, and the usual  Caribbean  resorts are few and far between. It's blissfully low-key compared to its neighbor St Thomas. What stood out most was our visit to mile-long Cinnamon Bay, St John's biggest beach. It was a beautiful stretch of beach complete with a restaurant, a grocery store, a taxi stand, a campground and even an archeological museum featuring Taino relics.
The English-speaking Barbados in the Windward Islands is the one-stop experience of the Caribbean. Everything you want in a Carribean vacation is right here – beach resorts, heart-pounding nightlife, a beautiful interior dotted with gardens, and a welcoming populace. We stayed at the Dover Beach Hotel, situated right on the beach. Thanks to our agent, Andrea, who found just what we wanted right down to the cocktails served throughout the day beside the freshwater swimming pool.
Beaches, beautiful resorts, and lushly forested hills are what make St. Lucia popular. While we were there we went mountain biking through the rainforest on the side of a volcano. That's right, this series of trails cut through the densely forested mountainside where we jumped tree roots, coasted through sun-dappled clearings and splashed through creeks. When we finished this guided tour we were sweaty, mud-splattered and anxious to do it again.
The Islands of the Carribean, no matter which island you choose, are a sure-fire tropical getaway. Even though they all have different levels of development and activity, they all have the relaxing ocean breezes, sandy beaches and an easy-going attitude to life.